Women in Boxing At LA Boxing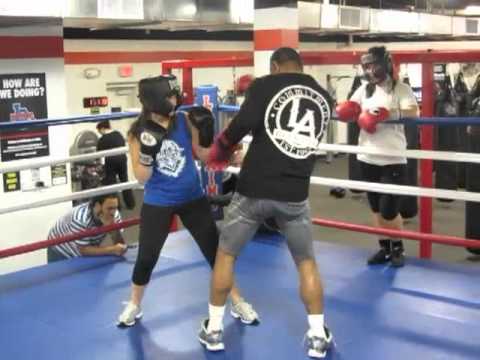 Think Boxing is still a male dominated sport? Think again! LA Boxing, home of the 1000-calorie knockout-workout, has a 60-40 female to male ratio. On top of that, many-many-many women participate in our technical boxing programs as shown in the video here. When interviewed why boxing was their chosen workout, all women had similar answers. Boxing helps bolster their will-power, their self-defense skills, their agility and their self-confidence apart from the fitness results.
These women have chosen a life a self-control and self-reliance and programs like the technical boxing at LA Boxing Bethesda help them keep their personal determinations strong.
This entry was posted on Monday, February 27th, 2012 at 2:41 pm and is filed under blog. You can follow any responses to this entry through the RSS 2.0 feed. You can leave a response, or trackback from your own site.