Women in Muay Thai at LA Boxing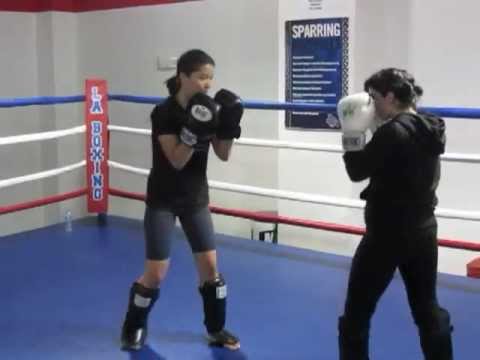 Muay Thai, the original Thai kickboxing program at LA Boxing, is a popular avenue for men and women to learn martial arts. Muay Thai teaches defense and offense and helps LA Boxing members learn skill sets never before available to the general public.
At LA Boxing Muay Thai is very popular among women. Muay Thai classes can have participants ranging from amateurs to advanced skill levels ready to compete. Video shows participants that been learning Muay Thai just for a few months under Master Sam. We highly recommend all LA Boxing Women and Men try Master Sam's class at LA Boxing. You need not concern yourself with being intimidated or being ridiculed. Master's Sam programs are very respectful towards all students despite your skill levels and he often encourages more men and women from all walks of life to take up Muay Thai kickboxing.
This entry was posted on Monday, February 27th, 2012 at 7:35 am and is filed under blog. You can follow any responses to this entry through the RSS 2.0 feed. You can leave a response, or trackback from your own site.